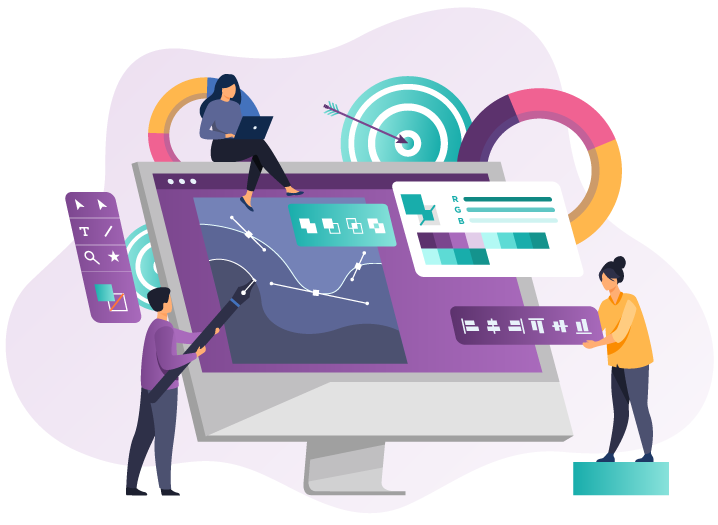 A picture is worth a thousand words, what does your image say?
When we talk about graphic design, what we're talking about is your logo, the branding on your business vehicles, imagery on the website or a billboard – whatever it is, we can design something attractive and engaging. We have an in-house graphic design specialist who has a proven history of design stunning graphics.
So why does this matter to you if you're content with your branding? Well, it's not about being content, it's about standing out, and a great way to do this before considering any other form of marketing is to consider your brand. For-example, does your logo represent you as a business, is the colour scheme correct, could there be improvements to the imagery on your website? Yes, all valid questions and we're here as a graphic design agency to help you answer them.
Here's a statistic that will get you thinking about your branding, the human brain can process images up to 60,000 times faster than words – literally reminiscent of the saying 'a picture is worth a thousand words', very quickly apparently. Now, 42% of consumers say that a logo conveys a company's 'personality'. So, do a tally with some unbiased people and see what they see when they look at your logo.
(Source: FinancesOnline)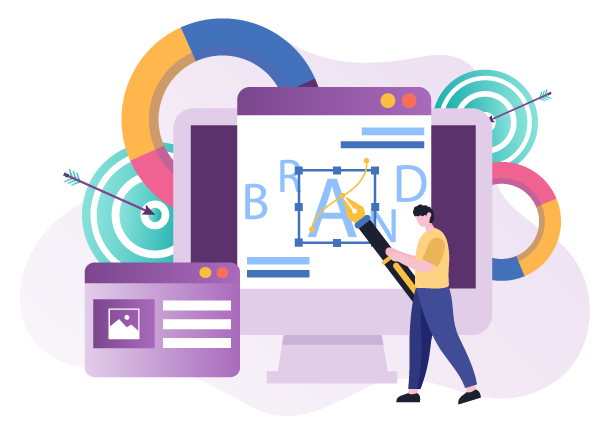 Digital Marketing Strategy​​
With strategy, your business can reach new heights.

Websites Design & Development
A website that aligns with your business objectives.

SEO (Search Engine Optimization)
Organic growth or paid growth – we prefer organic.

SEM (Search Engine Marketing)
The fastest way to the top in the short term, is to pay.

Social Media Marketing (SMM)
Social media is a great for demographic targeting.

Graphic Design
A picture is worth a thousand words, what does your image say?
So, what's a good graphic design look like?
Well, it can be bright, dark, serious, friendly – it all depends on what you are trying to convey. For example, A family law firm would likely go for lighter, softer colours with rounder edges, as they're dealing primarily with domestic clients who are in a difficult personal situation, they want to appear friendly. Alternatively, a commercial law firm would go for darker, harder colours with angular edges, as they want to appear professional and precise, dealing with businesses primarily.
Now, maybe you are happy with your logo and the branding of your marketing – this is perfectly fine. We won't push you in any direction, purely because it is more profitable – we know in business, the idea is to build a long-lasting relationship with trust. So, trust us to give you the correct advice & hopefully provide some really great graphic design services for you.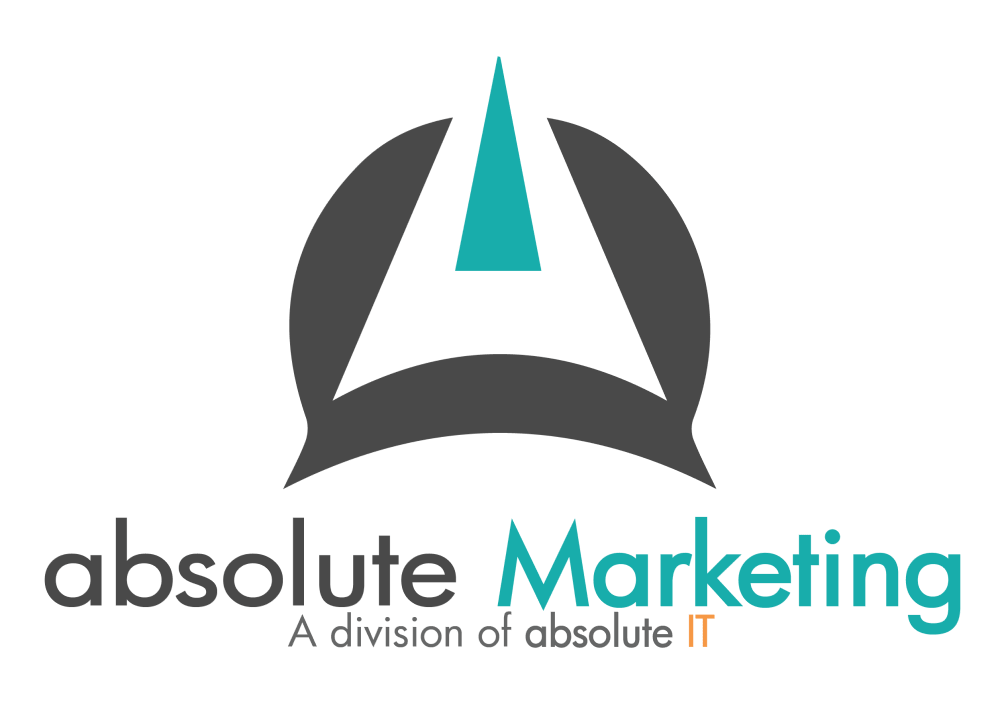 We have a lot of happy clients
Frequently asked questions